How to get and configure full cluster entitlement¶
Subscribe the cluster and fetch the entitlement¶
Edit subscription settings¶
Select the cluster at cloud.redhat.com and edit subscription settings.
Attach subscription to cluster¶
Go to access.redhat.com and select the virtual System: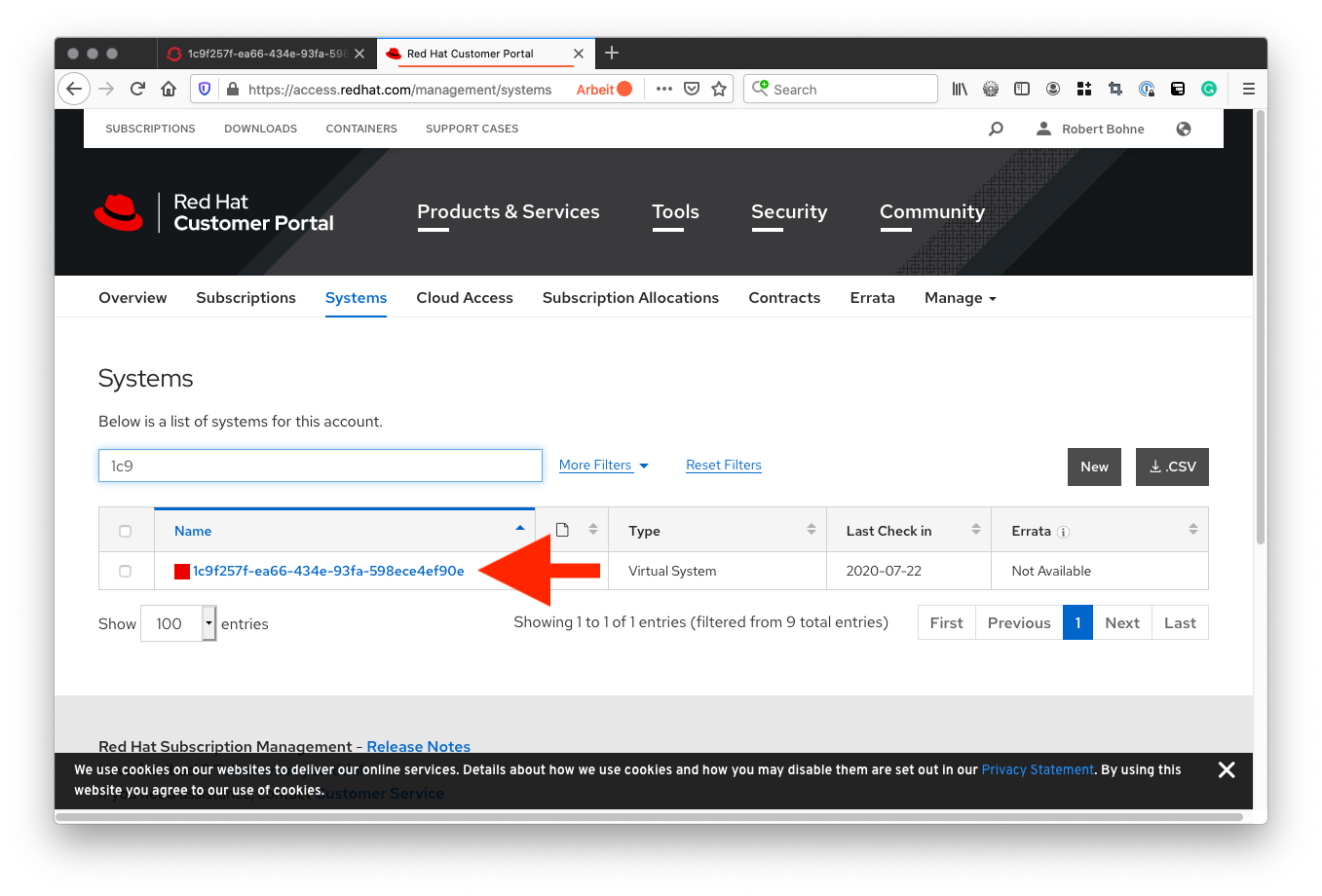 Attach your subscription: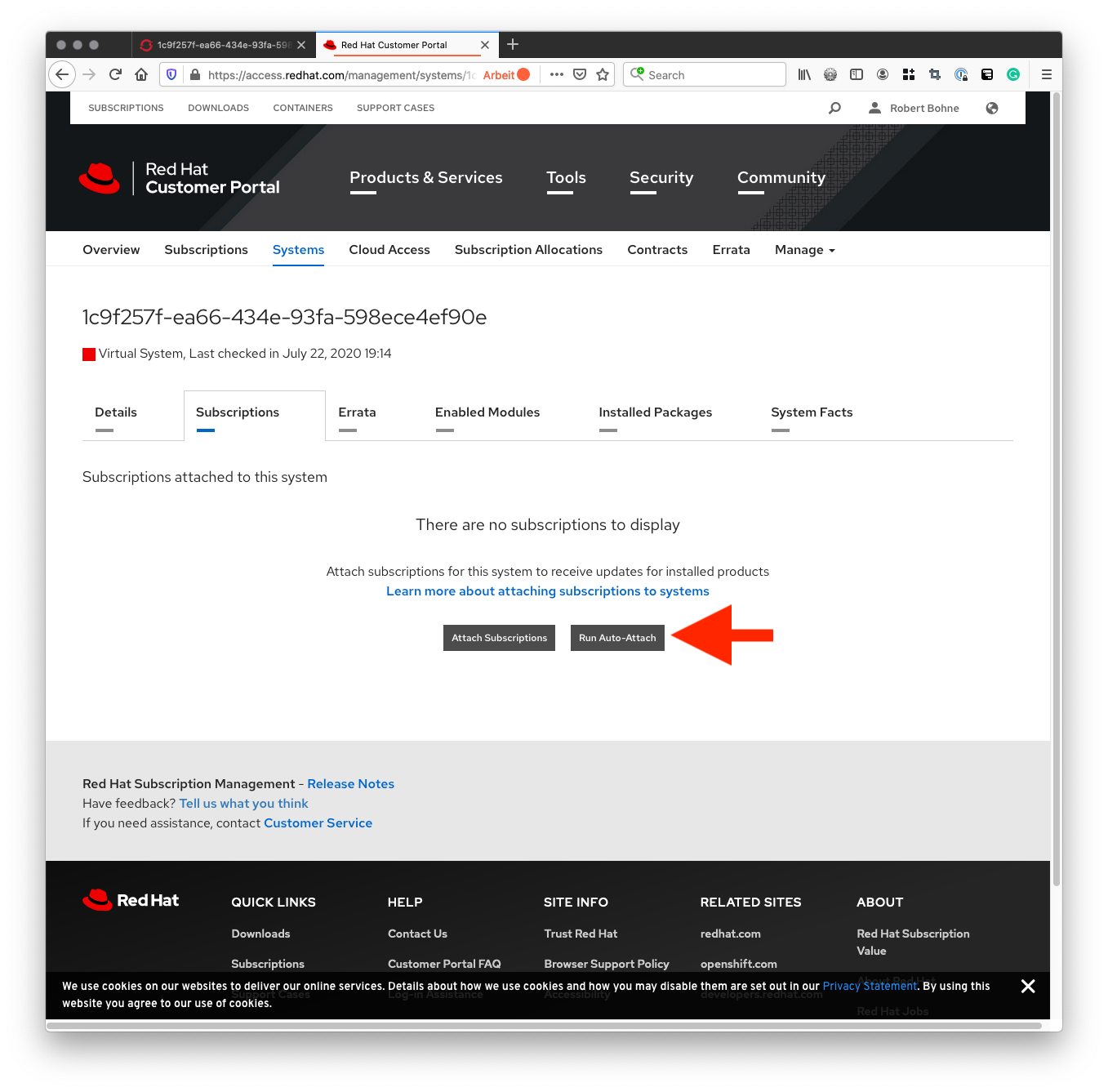 Download the entitlement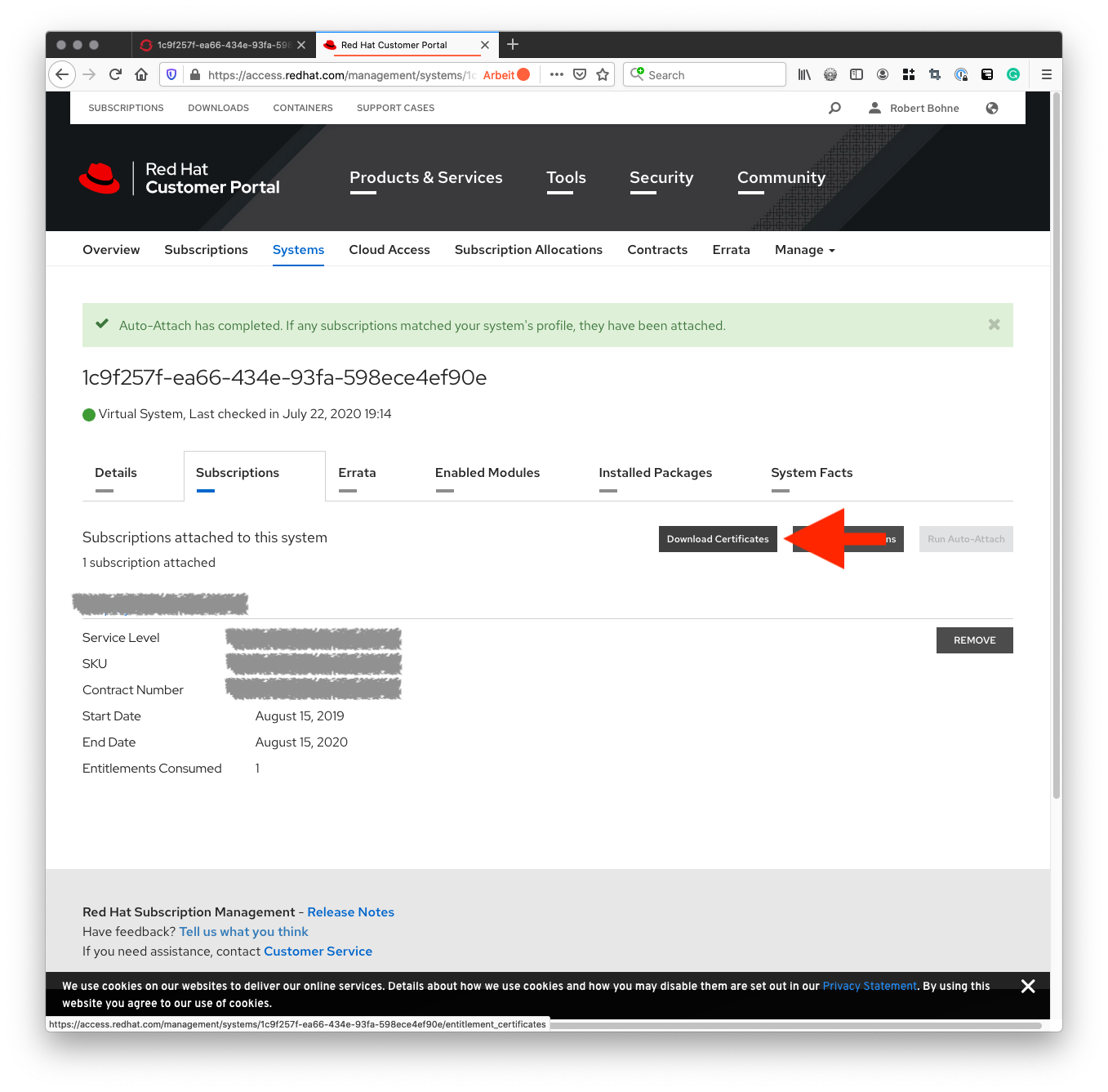 Install the entitlement to your cluster¶
Official solution: How to use entitled image builds on Red Hat OpenShift Container Platform 4.x cluster ?
Watch the entitlement rollout¶
Copy&Paste the command:
Example output:
You are done if all nodes have the new config, or the machineconfigpool is done:
How to test it¶
Output of entitled cluster:
Important are the enabled Red Hat Enterprise Linux 8 repositories.
Output of non entitled cluster:
---