EAP Cluster demo¶
Grant view permission to default service account¶
This ensures that the EAP can query which PODs are still available:
Deploy JBoss EAP with demo application¶
Scale up deployment to more than 1 pod¶
Enforce round robin¶
This should be default, but we will enforce just in case roundrobin to check the session replication. For more information: routes.html#route-specific-annotations
Check session replication¶
2017-03-14: since there is a haproxy stickyness bug in OCP 3.4 (disable_cookies is ignored), we have to delete the HttpOnly line in our temporary cookie cache.
Example¶
Expected behaviour: session ID and creation time remains the same, hostname changes.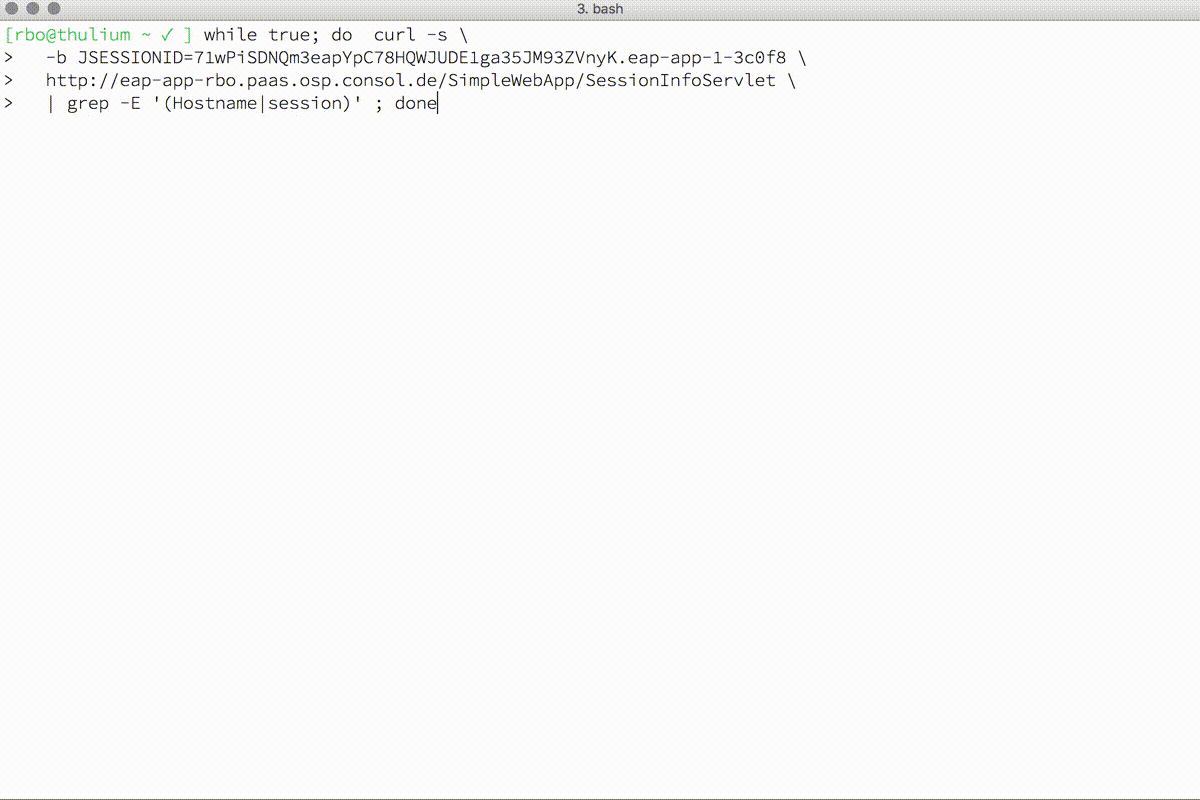 ---