OpenShift Remote worker¶
These are my personal nodes, nothing more nothing less and of course not perfect.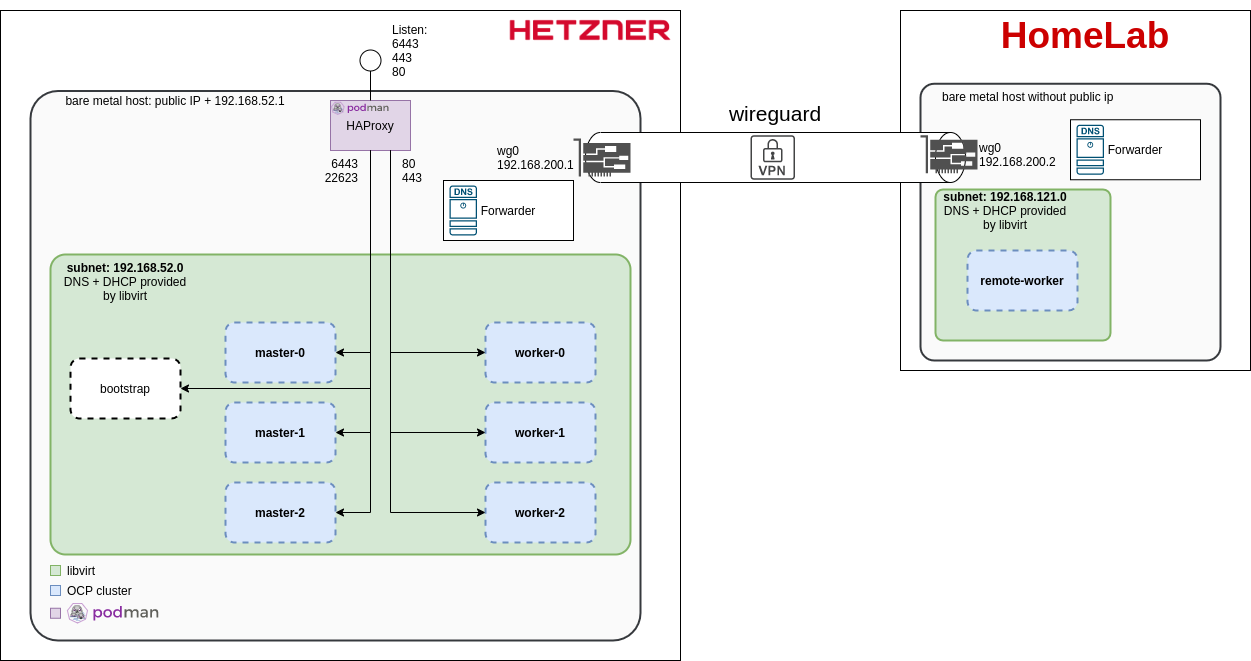 Install WireGuard VPN on all sites¶
Don't forgot to open the UDP port at your hetzner firewall and linux firewall: firewall-cmd --zone=public --add-port 51820/udp --permanent && firewall-cmd --reload
Wireguard config on Hetzner server
Wireguard config on HomeLab
Start service on both sites:
Check Wireguard status wih wg commad.
Add wg0 interface to trusted zone on all sites:
Prepare Hetzner Host (host01.openshift.pub)¶
Setup your cluster with hetzner-ocp4
Stop cluster
Adjust network, add forwarder
Setup DNS forwarder
Prepare HomeLab Host (skull)¶
Install libvirt yum install...
Setup DNS forwarder
Create remote worker network
Download CoreOS
Create remote worker VM boot into live iso
At CoreOS Live ISO
Approve CSR and debug errors :-)
---